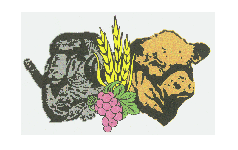 MAELROAN
COMPUTERS
TRAINING
CONSULTING
WE COME TO YOU
Training at your office to suit your needs
Hello and Welcome
As a totally independent business we are not tied to any products, and can provide you with options for your business.
We offer personalized training tailored to your requirements in programs for accounting, payroll, paddock records, horticulture, viticulture, plant and machinery records delivered in your office using your data and equipment. Group training is also catered for. Telephone support is available seven (7) days a week.
Training is also available for budget preparation, BAS preparation and grant applications to name a few.
We are an authorised reseller for

and

products.
We travel to your place of business anywhere in Western Australia, from Kununurra in the north through to Esperance on the south coast and everywhere in between. As we live in our mobile home we can share the travel costs between all the clients we visit on a trip.
Training is provided by Liz Alford CD who holds Certificate IV in Assessment and Workplace Training.
Liz is a registered Freshcare trainer providing practical, cost effective and easily accessible training options for growers. She can guide you from initial registration onto full certification.
Liz provides financial management training for indigenous people and can also provide assistance with data entry for your financial package.
Give me a call to discuss your options.
Subscribe to our newsletter