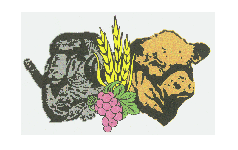 QA System development either
by individual farm business or in groups
QA = Quality Assurance

Training at your office to suit your needs
Freshcare
The Freshcare Food Safety Program was established in 2000 through the support of Horticulture Australia Ltd (HAL) and the commitment of Freshcare's peak industry owner groups.
Freshcare was originally developed as a stand-alone, HACCP based, on-farm food safety program for the fresh produce industry. Certification to the Freshcare Food Safety Code of Practice provides an independent (3rd party) verification that a recognised food safety program is followed by Freshcare Certified enterprises.
The Freshcare Food Safety Program was developed to provide benefits to both suppliers and customers by linking food safety on farm to the quality and food safety management programs of the other members of the fresh produce supply chain:
Freshcare provides Growers and Grower-Packers with an industry and customer recognised food safety program that is credible, easy to manage, cost-effective, and suitable for all fresh produce lines.
Freshcare offers Wholesalers, Packers and Processors an independently audited food safety program that can easily be incorporate into their approved supplier programs. Check out Freshcare options for greater management of your Freshcare suppliers certification details.
To ensure a full understanding of the Freshcare Food Safety Code of Practice and the requirements for its implementation on-farm, all participants in the Freshcare Program are required to complete a Freshcare approved training course.
Existing Freshcare members will be required to participate in "Transition Training" workshops to move from the 2nd Edition to the 3rd Edition Code of Practice.
In 2012 Horticulture Australia Ltd initiated a project to harmonise food safety certification requirements for the major retailers in Australia. The result of this project is HARPS.
HARPS will reduce the costs (and stress!) associated with the adoption, maintenance and auditing of multiple food safety systems by individual suppliers to multiple retail customers in Australia.
All participating Certification Bodies have now been advised to commence scheduling in line with HARPS + Base scheme audit time frames. For those who have upcoming audits, through to December 2016, the transition to HARPS at this next audit is not mandatory. We are conscious of businesses needing time to prepare and implement the requirements of HARPS, hence they will be permitted to transition at their next audit during 2017, in line with the current transition timeline for Direct suppliers.